Have you ever tried a tea biscuit? Have you ever tried Chef Robert's tea biscuit? Sit back and relax as you enjoy these cookies with your favorite cup of tea (of course.) The flavor of this cookie excites your taste buds with every bite. Chef Robert adds a touch of lemon to his recipe, along with sugar, flour, eggs, butter, baking soda, cream of tartar, salt, and a lot of love. This cookie will leave you wanting more.
All orders must be placed by 4:00 PM on Friday. We bake on Monday night and deliver on Tuesday after 4:00 PM. Personal deliveries are made within 10-miles from Zip Code 02451. Other deliveries will be made according to USPS shipping. Unfortunately, we are unable to ship outside of Massachusetts at this time. We accept most major credit cards, cash and Venmo. Prices may vary and are subject to change. Please note that our bakery is NOT a nut free bakery. Our apologies.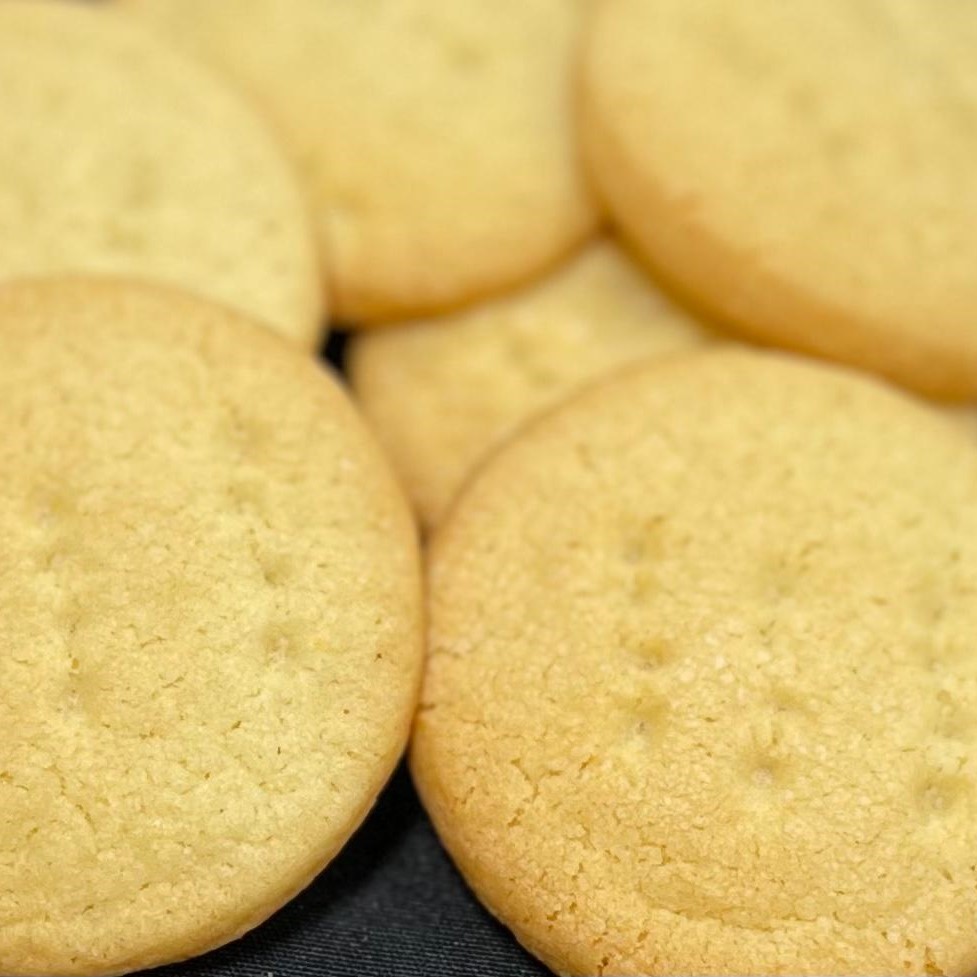 Sugar Tea Biscuits are approximately 3-inches in diameter.
1 bag of 10 cookies: $10.00 + delivery
Call us at 781-330-5854 or email us at bakerrob89@gmail.com and place your order by 4:00 PM on Friday. We bake on Monday night. When your treats are complete, your order will be delivered to you on Tuesday after 4:00 PM.
For larger quantities, please see our larger quantities page, or call Pocket Watch Bakery.